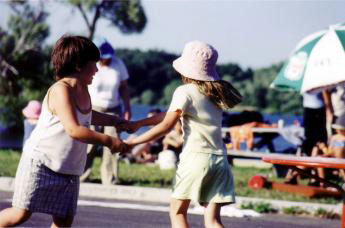 Children & Youth
"Let the children come unto me."
-Matthew 19:14
Youth, Sunday School & Nursery Care
As a church with many young families, we have a commitment to continue an excellent program with children and youth. Deer Lake United Church is is very careful in only asking people to sign up for small blocks of time so that they know their commitment has a finite state and an end time. It is always the case that the teacher ends up learning along with the children and youth providing a very rewarding experience for all who participate.
Sign up today to become a Sunday School Teacher in the Fellowship Hall sign up sheet or contact the coordinator.
Youth
Teenagers are led in a youth discussion group. Over the years this group has taken various forms ranging from viewing contemporary movies to discussing current events within a Christian framework.
Children
Kindergarten through pre-teen aged children are split into two groups for Sunday school. Deer Lake Untied Church uses the Bible Quest curriculum which is very user-friendly and provides a good background for people who are uncertain if they know enough to teach the children. Read more frequently asked questions.
Nursery
The nursery is for babies and preschool aged children. the service is broadcast into the nursery for helpers and parents who stay with their children.